How to install KTorrent on Ubuntu 18.04
KTorrent is a very good BitTorrent client for Ubuntu 18.04. It is the default torrent client on the KDE desktop, also integrates well into Gnome desktop as well.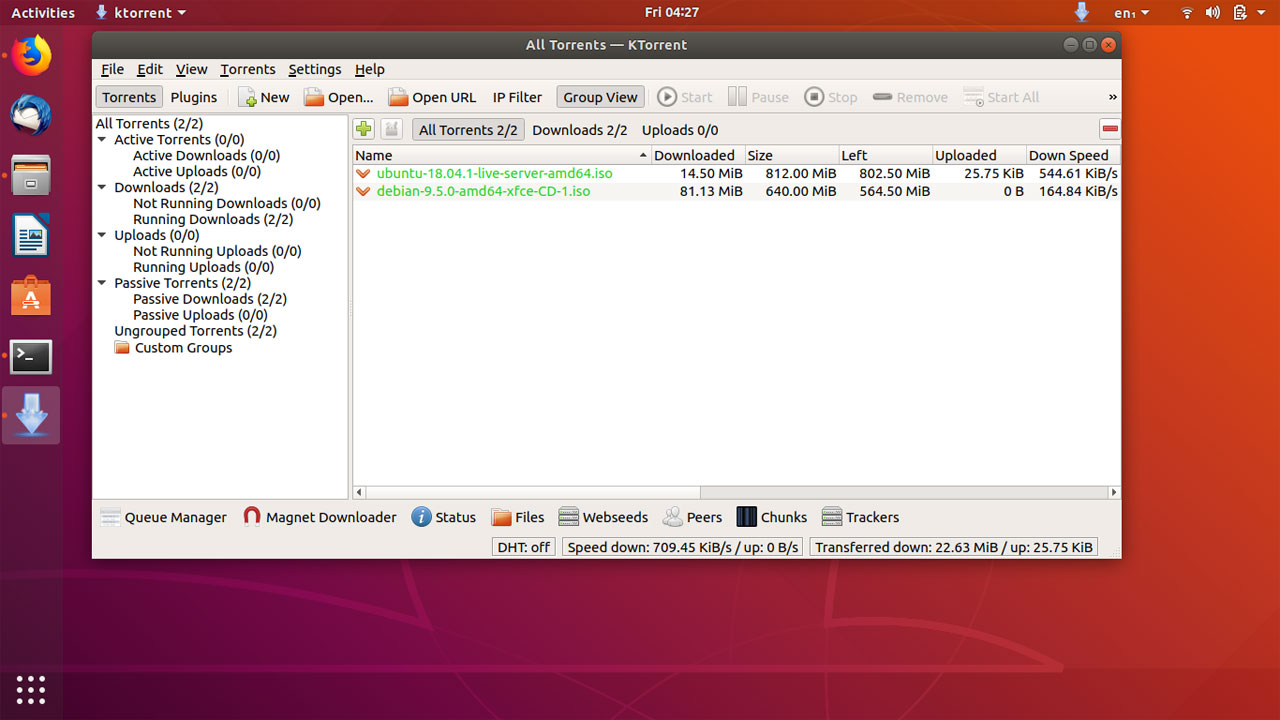 To install KTorrent client, open the Ubuntu terminal and run:
sudo apt-get update
sudo apt-get install ktorrent
If you don't like KTorrent there are plenty of other good BitTorrent software for Ubuntu such as qBittorrent and Transmission.