What Is The Keyboard Shortcut To Open Terminal In Ubuntu?
The Ubuntu terminal provides a powerful, quick, and easy interface to manage your Ubuntu Desktop.
Ctrl + Alt + T is the keyboard shortcut to open terminal windows in Ubuntu Desktop 18.04 LTS.
Log in to your Ubuntu Desktop and Press Ctrl + Alt + T open new command prompt.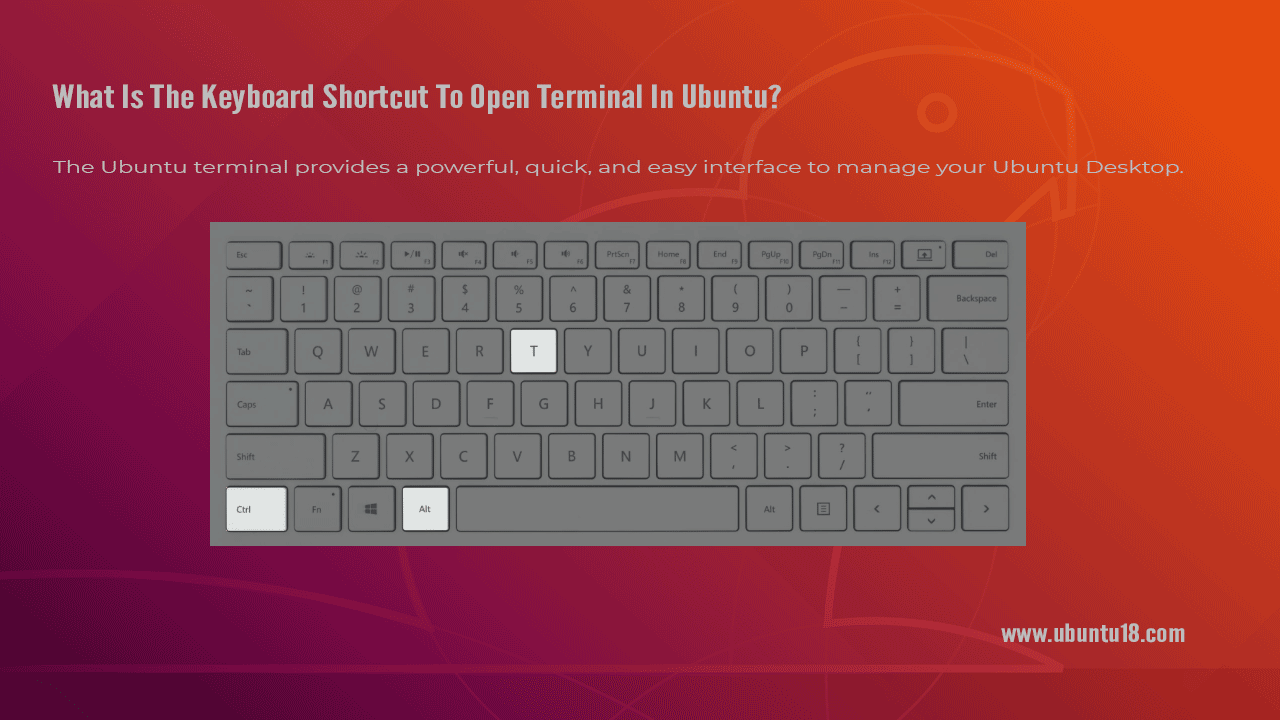 An even better way is to Right-click on an empty spot in your Ubuntu desktop and then choose Open terminal from the menu.